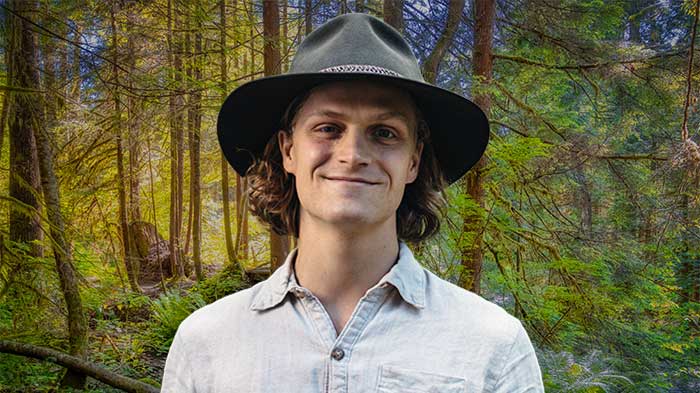 Call me Dr. Jakob. I'm an intentional, licensed naturopathic physician in the state of Oregon. I find it an honor to be a part of people's health journeys, using skills grounded in the foundations of health, such as community, diet, physical activity, stress management, and sleep, 
I address each patient's health needs in light of their unique differences. Naturopathic medicine draws on principles that treat the whole person, support the body's natural ability to heal, and empower patients in their health. 
These principles are why I chose natural medicine. They're the elements that guide my treatment plans working with patients rather than working on patients.
While I enjoy addressing all aspects of health, I've grown an additional enthusiasm for chronic pain, chronic infections, gastrointestinal, endocrine/hormone, and mental health. 
My tools for healing are versatile, allowing me to support each patient where they're at and with multiple factors. These tools include lifestyle support, herbal therapies, IV therapies, hydrotherapy, and homeopathy. 
I don't shy away from the important and effective use of pharmaceuticals. But instead, I aim to use them sparingly and wean patients off them whenever possible. 
I see health as a journey guided by goals and being multifactorial. It ebbs and flows, grows and changes, has ups, has downs, all the while moving towards a fuller state of health. I believe in joining in that journey and empowering people through the principles of health and my healing tools.
After graduating from Portland State University with a Bachelor of Science in Organismal Biology, I followed my passion for health, obtaining a doctorate in natural medicine from the National University of Natural Medicine. My completed residency at NUNM focused on primary care, herbal medicine, and physical medicine. 
Along the way, I've been privileged to join in numerous volunteer experiences, from serving the underserved at local Portland organizations to international opportunities. These have aided in building my character, empathy, and leadership skills. I'm grateful for these experiences as they've provided perspective guiding how I support patients.
I look forward to the opportunity of our paths crossing and us embarking on a new one together!
Forms For New Patients
HIPAA And Financial Responsibility
Let's Talk And Explore Your Options.